Getting a Clue
Are you one of those poor, unfortunates who never gets movie references? My Zoom knitting friends finally assisted me in getting a Clue.
Friends Help Me Getting a Clue
We all have one or two of those friends (in fact, you may be one of them) who is constantly throwing out movie references. The same references that float mysteriously way over my head.  I've recently been hanging out in a Zoom Guys-Knitting group.  There are a lot of the guys there who love "Clue the Movie".
They were honestly aghast that I had never seen it.
Thankfully, a very thoughtful member of the group had Amazon send me a copy of the DVD. And I got a chance to watch it. For those of you without a Clue, here are some of the references you may want to remember.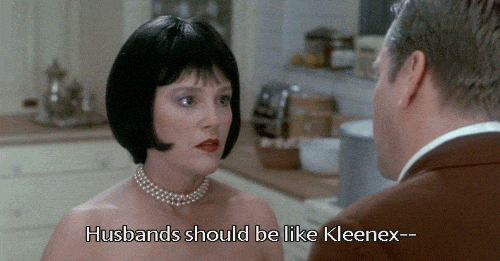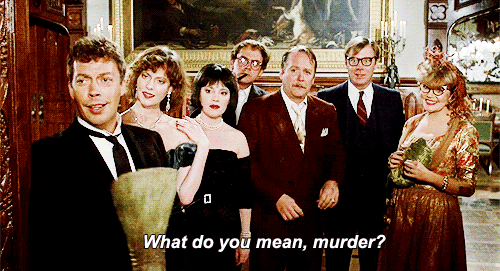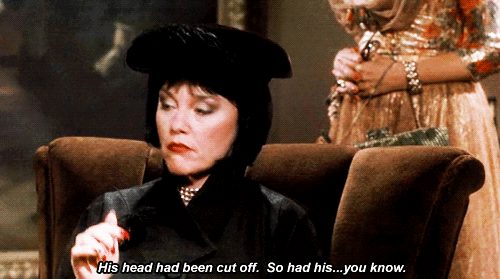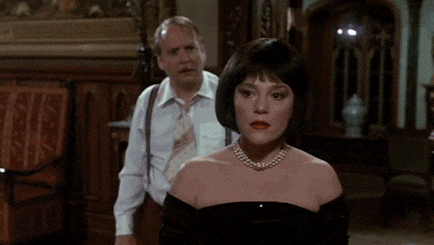 Overall, I was very grateful for getting to see this little cult gem.  Madeline Kahn was worth it alone, but there were tons of great acting in this movie.
I also have to say that the thing the most intrigued me about the movie was one of the knitter-guys describing the endings. He was so enthusiastic when he saw it and realized he was going to see a SECOND ending to the movie. And then was enthralled when they offered a THIRD ending. I got to see the end of the movie in his eyes a little bit.
So Clue takes its rightful place between City of God and Concert for George on my DVD library shelf (if that's still a thing for anyone).
Current Knitting
I worked a LOT in the last couple of days to finish the front of the Fight On Project Bag by Dario Tubiana.
I obviously need to still finish the duplicate stitch to define the fingers in the fist. The embroidery on the back, the ribbing at the top, the i-cord strap and sewing it up/finishing still need to be done. The back of my work doesn't look awful either.
But I have to admit, I'm glad to have finished the intarsia. My eyes are no longer made for reading those charts.